A week ago, we shared a rendering of new rooms coming to New York-New York.
Now, the resort has provided additional details about its $63 million room remodel.
Here's another look at one of the rooms in the works at New York-New York.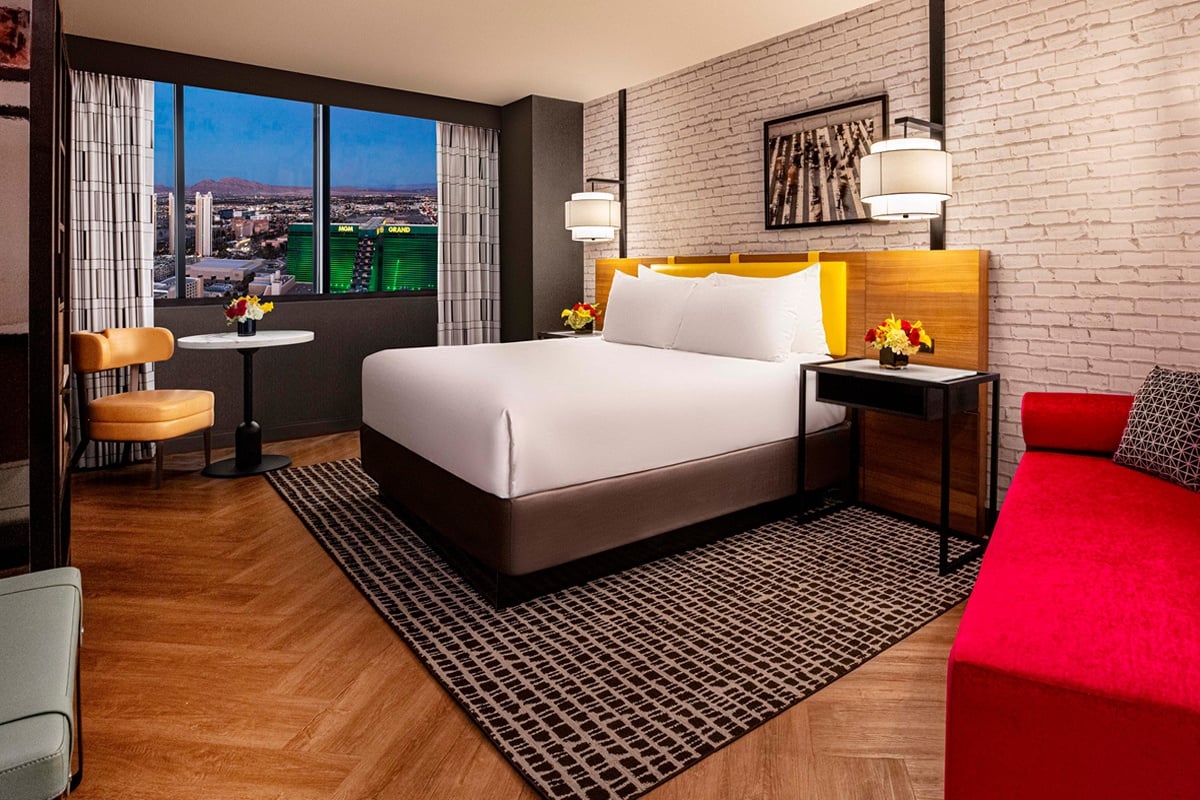 New York-New York started its room overhaul this week, and it will be completed by the summer of 2023.
A year seems like a long time to remodel a hotel's rooms, but everything's bigger in Las Vegas. This ain't your hometown's Ramada Inn, if those are still even a thing.
The room remodel will involve 1,830 rooms and 155 suites.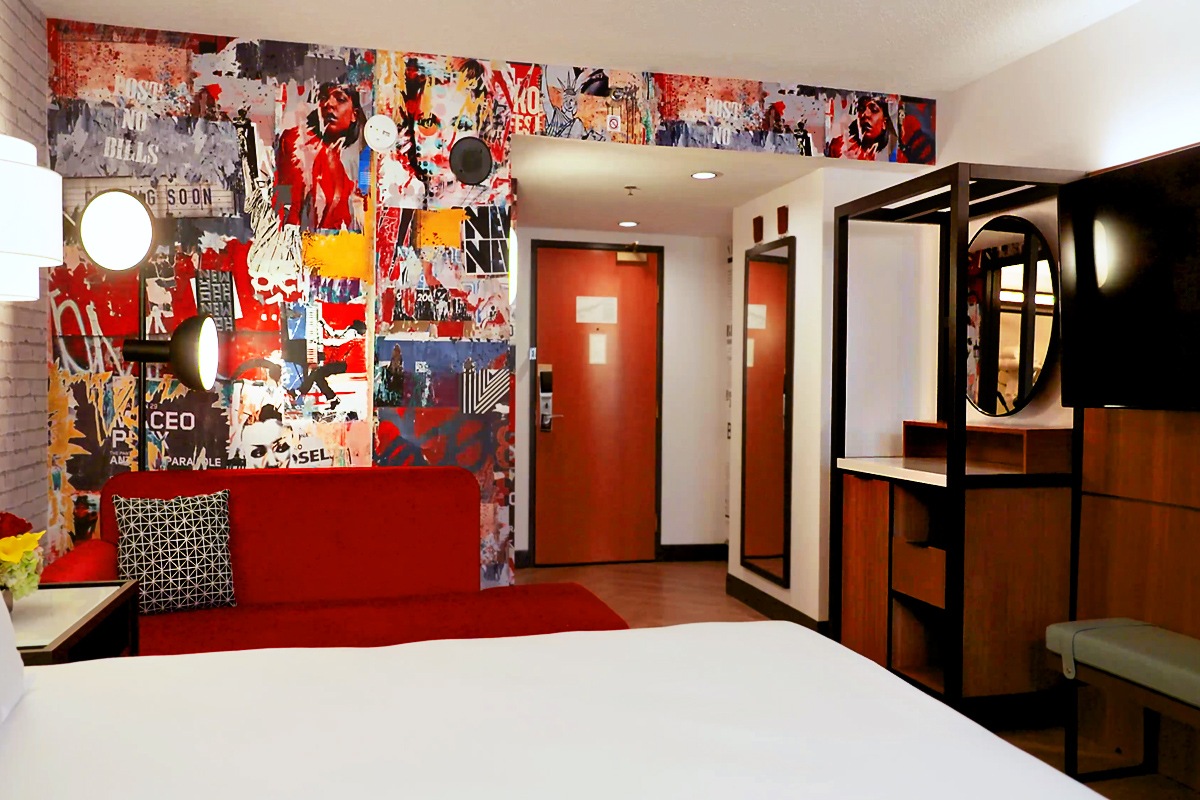 According to the official news release about the renovation, "Crafted by hospitality design firm HVS Design in partnership with MGM Resorts International Design Group, the design aesthetic draws inspiration from the energy and excitement of two of the world's great cities–Las Vegas and New York City. The remodel features design details that harken to New York City, such as rooms with exposed faux brick walls and accent colors such as Big Apple Red and Taxicab Yellow."
Bonus: Towels and such.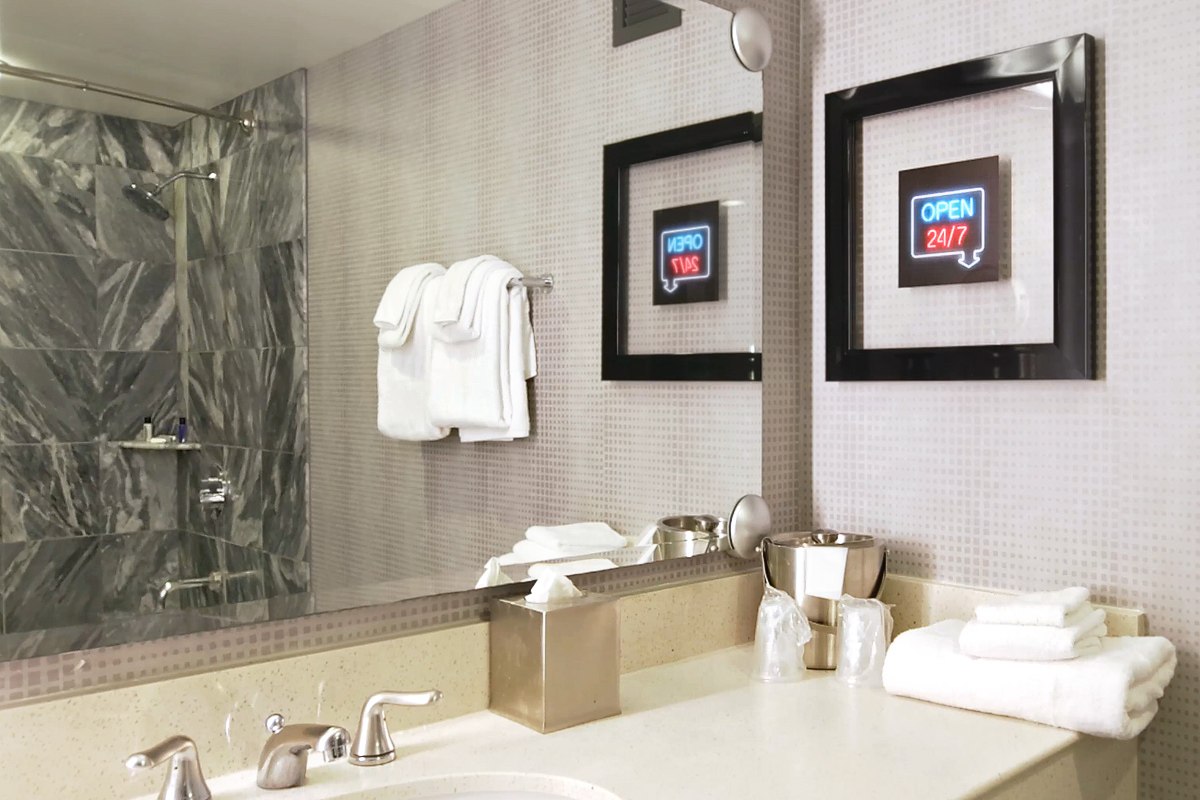 The room renovation is being touted as "the next phase of a resort transformation."
The "transformation" is said to include the launch of "Mad Apple," a new Cirque du Soleil show; the "refurbished and rebranded Big Apple Coaster, "with new trains for a smoother ride; and the Big Apple Arcade, with "updated games and the latest RFID technology."
A flexible definition of "transformation," but they're trying.
We aren't entirely sure what the roller coaster has been rebranded from. The ride was originally Manhattan Express, then it became The Roller Coaster (naming things is hard), then Big Apple Coaster. According to Wikipedia, the ride became the Big Apple Coaster in 2013. Which seems like a long time ago to be mentioning it in a news release about a transformation currently under way, but let's just go with it.
We're sort of curious to see how RFIDs are used in arcades, but you can rest assured they 1) save money, 2) make arcades less fun. It sounds like they eliminate coins and tickets (typically redeemed for prizes). It sounds like electronic craps tables where you don't get chips.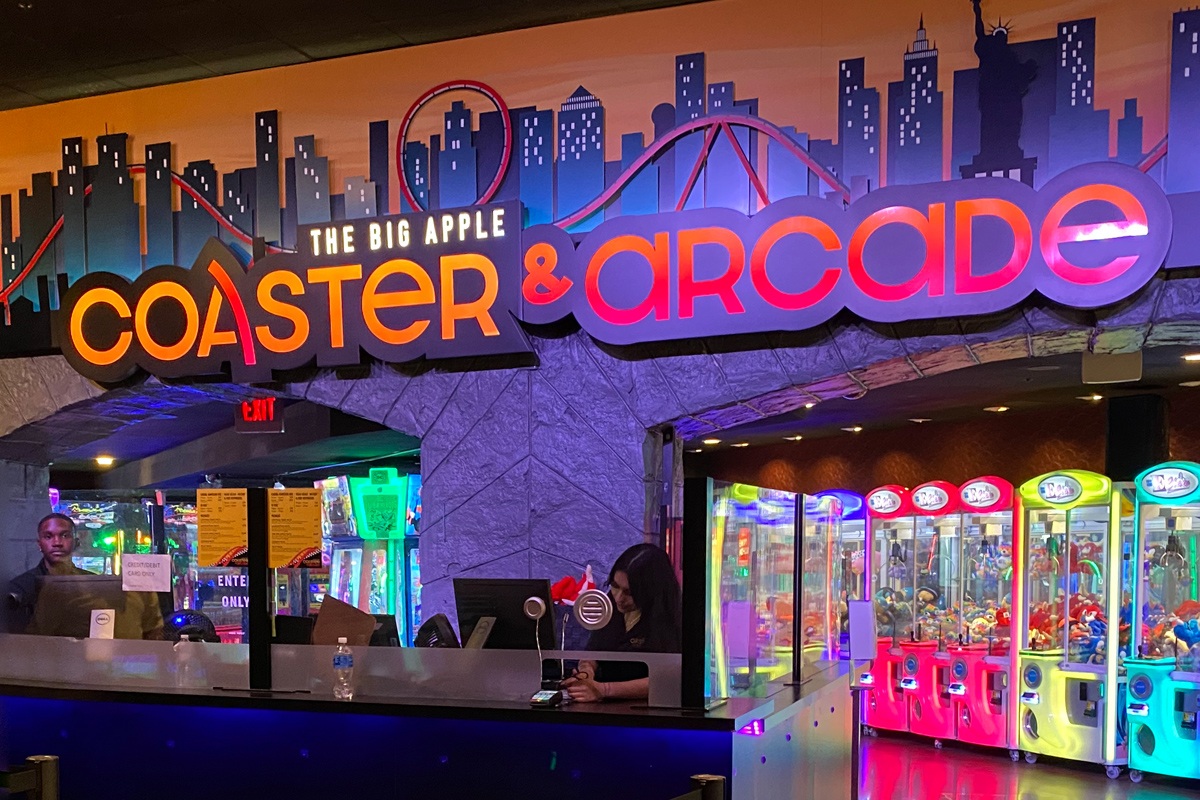 Anyway, room refreshes are usually awesome.
Sometimes, casino companies pass along "slightly used" furniture to mid-level resorts in their family of hotels from the upper-tier hotels they own, but we don't recognize the furniture in this remodel, so it could be new.
Acquiring furniture, or pretty much anything, is a challenge right now, mostly due to those dreaded disrupted supply chains. So, props to New York-New York and MGM Resorts for doing what Las Vegas hotels do, they refresh and overhaul and upgrade.
New York-New York didn't include its recent casino carpeting swap-out, mainly because of how sad it is. They're replacing the world famous "69" carpet out of the high limit lounge, among other things. We should know, we made it world famous.
While the room renovation will take some time, we look forward to checking out the rooms when they become available. The first group of rooms will be ready for guests as soon as October 2022.
New York-New York is an iconic Las Vegas casino, with lots of diversions and an old-school atmosphere, as well as a number of delicious dining options. Check out our recent update for the latest news. For whatever reason, New York-New York doesn't talk about The Park too much, but its neighbor has some tempting offerings, including un ungodly delicious burger at Nusr-Et (from "Salt Bae").
Keep the new and shiny coming, New York-New York.
You can take a virtual tour of a remodeled room on the New York-New York site.